The dedicated professional staff at C-SAF work on behalf of its members and the Canadian aviation industry to execute C-SAF's strategy, roadmap, actions and priorities for the commercial deployment of SAF in Canada.
C-SAF and its staff are further supported by FSM Group, a specialized team of engineers, accountants and project managers. For more than 15 years, FSM has provided dedicated administrative, technical and strategic services to 60 domestic, international and cargo airline partners who have formed consortiums to own and operate aviation fuel and de-icing storage and distribution infrastructure at major Canadian airports. Read more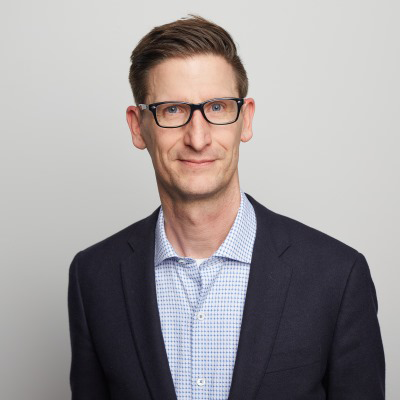 Geoff Tauvette, P. Eng.
Executive Director
gtauvette@c-saf.ca
Geoff is a commercial aviation and engineering professional at the forefront of airline sustainability with more than 25 years of experience integrating aviation fuel procurement, environment and climate risk management, giving him a unique perspective in advancing the production and use of sustainable aviation fuels and decarbonizing aviation in Canada.
Geoff has been instrumental in leading airline consortiums who own and operate aviation fuel and de-icing infrastructure at large airports in North America including establishing Canada's first large-scale closed-loop glycol spraying and recycling facility and launching a biojet challenge in the province of Alberta.
Geoff holds a bachelor and master's degree in civil engineering from the Universities of Ottawa and McGill and is a fellow of the Alberta Energy Futures Lab, a sustainability-driven, innovation-focused initiative whose vision is to accelerate the clean transition of Alberta's energy system.
Juliana Lisi
Sustainability and SAF Manager
jlisi@c-saf.ca
Christopher Stavropoulos
Treasurer
cstavropoulos@c-saf.ca
Robert Iasenza
President and CEO
riasenza@fsmgroup.ca
Wade Morrell
CSO
wmorrell@fsmgroup.ca
Matthew McKernan
Vice President and COO
mmckernan@fsmgroup.ca
Become a Member
C-SAF seeks to facilitate and accelerate the commercial deployment of SAF in Canada.
The Council will establish a platform for the SAF value chain to collaborate, connect and create innovative solutions to increase the scale and use of SAF in Canada. Join us today to get in contact and collaborate with different stakeholders working together to foster innovation, production, and use of SAF in Canada and in the rest of the world.