Roadmap
Integral to the Canadian Council for Sustainable Aviation Fuels'
(C-SAF) mission to accelerate commercial production of SAF in Canada is to create a SAF strategy and roadmap. Over the past year, the C-SAF with the collaboration of its ecosystem, The Transition Accelerator, and Energy Futures Lab have worked on producing "The C-SAF Roadmap: Building a feedstocks-to-fuels SAF supply chain in Canada" through a series of workshops and extensive reviews. We are excited to share this flight plan to help decarbonize aviation in Canada and look forward to building on the proposed actions in the Roadmap.
Canada's first roadmap for SAF.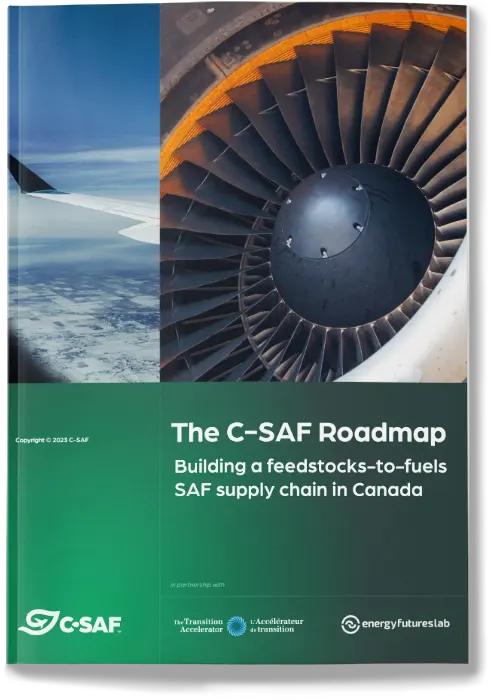 Become a Member
C-SAF seeks to facilitate and accelerate the commercial deployment of SAF in Canada.
The Council will establish a platform for the SAF value chain to collaborate, connect and create innovative solutions to increase the scale and use of SAF in Canada. Join us today to get in contact and collaborate with different stakeholders working together to foster innovation, production, and use of SAF in Canada and in the rest of the world.